This article will cover the most frequently asked questions about the Insights 360 dashboards and data. These questions will grow and change over time, so be sure to check back for new insights!
If you are having trouble downloading data from Insights, please check your browser's Cookie settings.
The strictest cookie settings will prevent downloads from working correctly. This is particularly relevant if you are using Firefox or Safari. The PriceSpider team is working on an update to the platform, but for now please make the following changes to enable downloads:
Firefox: Use 'Standard' Protection - 'Strict' protection will block downloads.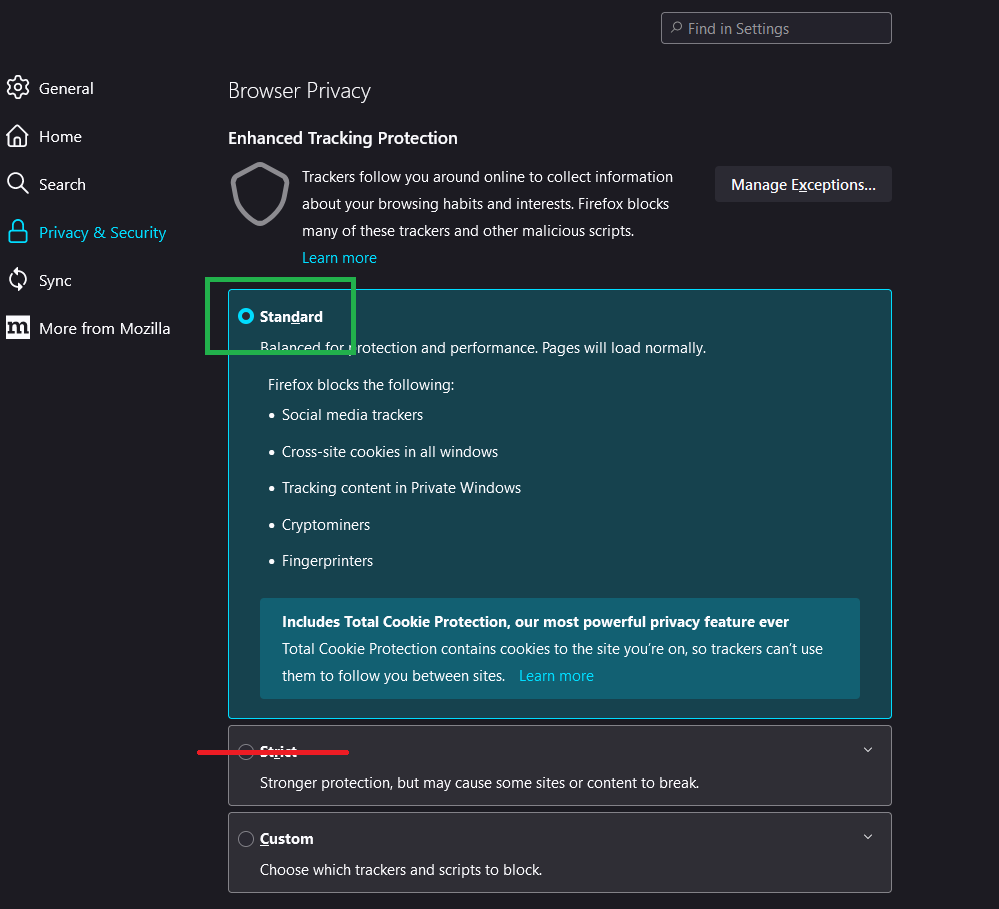 Safari: Uncheck the 'prevent cross-site tracking' box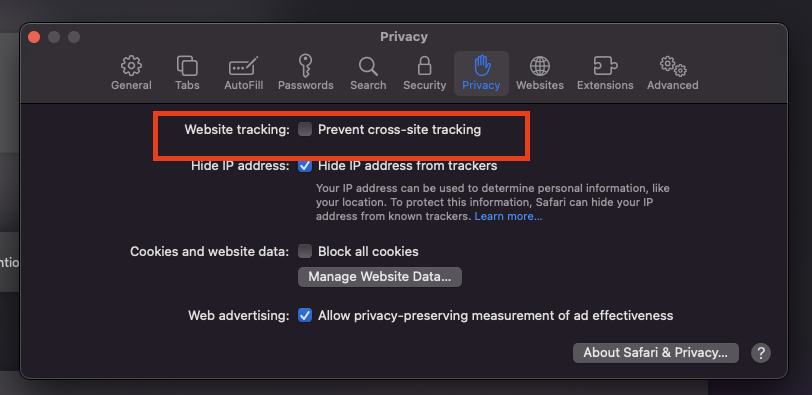 Chrome: Check either 'Allow all cookies' or 'Block third-party cookies in Incognito'. As long as you are not using Insights 360 in Incognito mode, downloads will work normally.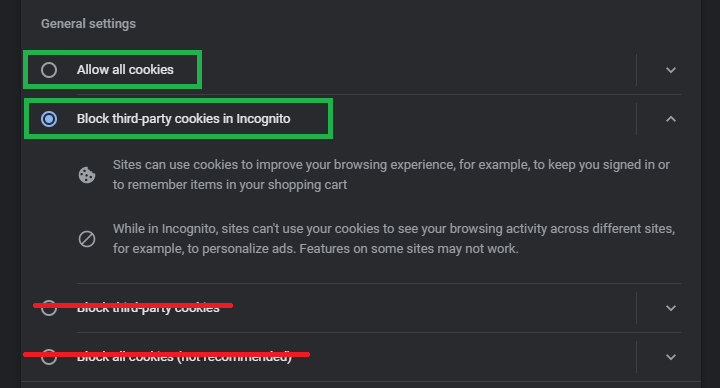 Edge: Uncheck 'Block third-party cookies'

Dashboard Functionality
Q: I've changed my filters, how do I apply them?

Click the button with the white arrow in a blue circle in the top right corner

Q: How do I download data from the dashboards?

Q: How do I set up an email subscription so I can receive a report on a regular schedule?

Q: Can I rearrange elements on the dashboards?

Not at this time, though we would love to hear to your feedback on any changes you might like to see in the portal, both in terms of layout as well as reports and data!

Q: What does the symbol ∅ mean?

This character means 'null'. You can understand this to mean 'empty', 'none', or 'no assigned value'.

Insights 360 uses this symbol to indicate that no data was collected, or data was collected in a situation where a particular attribute was not available. For example, Impressions or Leads that were collected in a Generic Module will show ∅ in the SKU field, as this type of Module does not use a SKU.

Q: What does the symbol %Δy mean?

This stands for "percent change year over year"
Year over Year comparison works in Insights 360 by taking the current timeframe you have selected and moving it back exactly one year, then comparing the result to the selected timeframe.

For example if you have "is in the range "2023/01/01 - 2023/02/01" set in your Date filter, the %Δy column will compare that to "2022/01/01 - 2022/02/01" and report the difference as a percentage.
If you have a timeframe selected that is longer than a year, things get a bit messy. The %Δy column will still follow the same logic...

Date filter timeframe: "2023/01/01 - 2024/02/01"
-1 year comparison timeframe: "2022/01/01 - 2023/02/01"

... but because the timeframes now overlap, it's not a true year over year comparison. This may be possible, but we don't recommend it!

Q: I'm trying to schedule a delivery, why does the Test Now button show an error?


Rest assured, there is nothing wrong with your account! This feature is only enabled for PriceSpider admins at this time. To test a delivery you are creating, follow these steps instead:

Set the Recurrence field to "Send now"
Then hit the blue 'Send' button! This works exactly the same as Test Now.
Don't forget to switch the Recurrence back to the desired frequency and hit Save when you're done!
Metrics & Data
Q: How does PriceSpider obtain Sales data?

Q: What's the difference between a WTB Impression and a Retailer Impression?

A WTB Impression event occurs when a Shopper interacts with a WTB Module. Only one WTB Impression is recorded at a time.
A Retailer Impressions event occurs when a Shopper sees one or more Retailers in a WTB Module. Each Retailer that is seen receives one Retailer Impression.
For more details, please refer to the Dictionary

Q: Why are my 'Purchase Lead Value' charts empty?


Purchase Lead Value (PLV) was introduced to the WTB tracking system in late 2020. Most WTB customers have had their accounts updated since then, but our oldest and most dedicated customers may still be running on legacy versions. Please reach out to your Customer Success Manager if you're interested in upgrading to latest!
Some Retailers do not make their pricing publicly available, and thus PriceSpider's crawlers are not able to access these details. For this type of Retailer, PLV will not be populated and they will not appear on the applicable charts.

Q: Why do I see Impressions but no Leads on my Product/Retailer/Module/Campaign?

If a Shopper opens a WTB (or lands on a page with an Embedded Module), an Impression will automatically be recorded. However, if that Shopper does not click on any Retailers, no Purchase Leads will be generated!

Q: Why do I see Leads but no Impressions on my Product/Retailer/Module/Campaign?


There are several reasons an Impression may not be collected for every Shopper interaction:

'Ad'-type Modules never collect Impressions
The Shopper saved a PriceSpider tracking link and either bookmarked it or otherwise saved it and clicked on it later without coming back to the WTB Module.
The Shopper has 'do not track' enabled in their browser settings.

WTB respects this setting, and will not track any of the Shopper's interactions in the Module, nor will it assign the Shopper a unique RedirectID if they click on a Retailer.

If you see RedirectIDs in the Sales Details dashboard that start with "ps-dns", this is a symptom of Shoppers requesting not to be tracked. These RedirectIDs are not unique to any one Shopper, and cannot be used to precisely group items that were purchased together.

Please note - PriceSpider may still receive data on any Purchases that Shopper completes, but we will be unable to tie the Purchase data back to any identifying information about the Shopper.