If you've found your way to this article you are no doubt a veteran of PriceSpider's services, so first off we'd like to say thanks for being a loyal customer for so many years!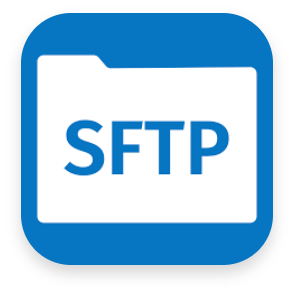 Now, you're probably here because you integrate with PriceSpider's FTP server to upload data into our systems. PriceSpider is migrating all FTP users over to our SFTP server for enhanced upload speeds, stability, and security.

SFTP is a more secure data transfer protocol that encrypts all data in transit, making it a safer option for file transfer. Most PriceSpider customers already take advantage of the SFTP server and are receiving these benefits!

In order to make the switch, the only thing you will need to change is the domain and port to which you send files. Your folder name and login credentials are exactly the same as the ones you're using to log into the FTP server today!
In addition, PriceSpider has already updated your import processes to accept uploads from the SFTP server - all you need to do now is send the files!

If you are used to connecting directly to the FTP server and uploading files by hand, this should be an easy change to your process. Just change the 'host' and 'protocol' settings in your preferred File Transfer Protocol application.

The screenshot below should look familiar if you use FileZilla, PriceSpider's recommended app:


If you have a system that sends data to the FTP server automatically, please consult with your engineering team responsible for this system as soon as possible as they will have to make a small configuration change to send the file(s) to the SFTP server instead.

Please let us know if you have any questions, or have any issues logging into the SFTP server.

Thanks!
The PriceSpider Team